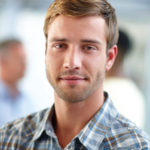 People who work are healthier, have higher self-esteem and higher standards of living. For people recovering from a mental illness or addiction who want to work and contribute, the stigma of an illness can be a significant barrier.
Our program works with employers to remove this barrier to meaningful employment. Through collaboration we encourage employers to be champions and leaders in integrating equity, diversity, recovery and well-being within the workplace and beyond.
We offer individualized assistance to find and maintain meaningful paid employment to Greater Victoria area adults (19+) who are recovering from mental illness or addiction.
Our employment services are long-term, individualized and include:
Goal setting
Resume building
Career counselling
Assistance with job interviews and placement
Ongoing support for a smooth transition into your new job
Personalized support and mentoring to help manage challenges at the workplace
Job readiness and job-specific skills training
We can also help connect you to a network of employers, specialists in mental health and addiction services and countless well-being services
Experience tells us that employment promotes recovery and wellness. We focus on each person's strengths and interests. Participants have the opportunity to discuss mental illness or substance use openly with the employment support team.
For more information, please contact Wendy Schulz at wendy.schulz@cmha.bc.ca or 250-216-4228 ext. 3.
Learn more:
At Work / Au Travail is a national collaboration delivered in 13 communities across Canada, available in Victoria through funding from Service Canada and CMHA Toronto.