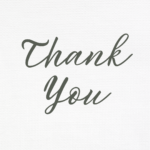 The Canadian Mental Health Association is pleased to announce we've received a grant through the Victoria Foundation to the amount of $8,595.70. Our gratitude goes to the Rheta May Pederson Memorial Trust Fund for this generous gift.
In November of 2023, we received this grant through the Victoria Foundation, and will be allocating it to our campaign The Greatest Need. This campaign exists to hold funds to be used for the organization's area of greatest need, as it changes year to year.
We'd also like to acknowledge the Victoria Foundation for the facilitation and disbursement of funds, and providing a necessary connection between communities and organizations like the Canadian Mental Health Association.