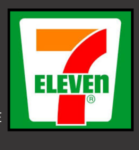 Over the past couple winter weeks, local lower island 7-Elevens kept donation boxes at their registers to raise funds for CMHA Victoria.
The idea came from the manager of store 26518, Mary Reddy, who wanted to support her local community. She recruited up to eight different 7-Eleven branches to participate in this fundraiser, which will help support local mental health services and programs. The fundraiser was a success, and raised $650 within a few weeks. CMHA Victoria is very grateful for the support from a local business, and even more grateful and inspired by folks like Mary who wish to make a difference.
Find your local 7-eleven store here.